Its World Wetlands Day – 2 February 2022
(and what a cool date!!)
We thought you might like a few little stories about wetlands around us to help spend some time thinking about the topic of the day, so…..
Find out what is happening around the world – Value|Manage|Restore|Love|Wetlands
Closer to home, ever wondered what Perth was like before it was a City? Find out more thanks to a collaborative project between Edith Cowan University, Landgate and the City of Perth which aimed to raise awareness of the cultural and environmental importance of Perth's wetlands by reimagining what Perth may have looked like when it was first settled by Europeans.
Also check out 3 local Perth wetlands featured by the Urban Bushland Council WA Inc – Lake Claremont, Eric Singleton Bird Sanctuary, and Yellagonga Regional Park.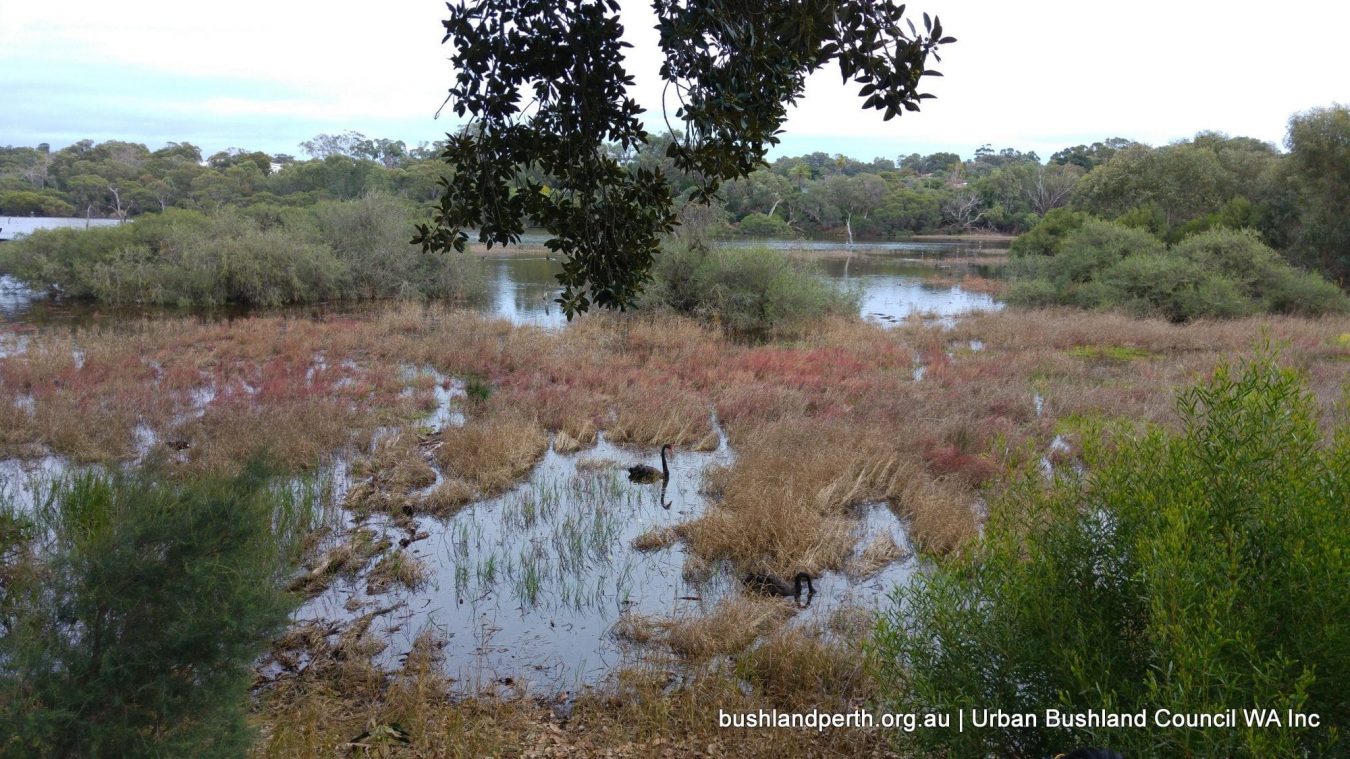 Connect with Nature at The Wetlands Centre Cockburn. They have been around since 1993, doing wetlands work, visit them and support your wetlands.
Nitje djeeda barna ngundabut nyin Nyungar Wedjella wam boordjar
Where birds and animals live on this land with us all
Ngullarkin nyinniny nih, djinang wer kartadjin gurimbe kura yeyi boordawan
We sit, listen, look and learn about sunset of the past, today for tomorrow
Marie J Taylor, Nyungar Elder
Find out how the wetlands restoration project in the City of South Perth is progressing at Elderfields. This project aims to enhance 4 hectares of habitat of the Middle Canning Foreshore and adjacent Elderfield Wetlands and drainage infrastructure at Sandon Park in Salter Point.
Need more wetlands information for WA? Visit the Directory of Important Wetlands in Australia – Western Australia References.
Happy World Wetlands Day from us at Urbaqua!