World Water Day 2019: Leaving no one behind
World Water Day 2019 will be here on Friday 22nd March!
The theme for this year is 'Leaving no one behind'. The reality is there still are billions of people living without safe water. Many groups of people including women, children, refugees, indigenous peoples and disabled people can face discrimination when trying to access safe water. The United Nations made a commitment as part of the 2030 Agenda for Sustainable Development: as sustainable development progresses, everyone must benefit!
But to truly 'leave no one behind' the following still needs to happen:
Water services must meet the needs of marginalised groups;
Voices from marginalised groups must be heard in decision-making processes;
The right to water for all people must be recognised by all regulatory and legal frameworks; and
Sufficient funding must be fairly and effectively targeted at those who need it most. (Source:UN)
WaterAid's latest report on the state of the world's water has just been published: Beneath the Surface – The State of the World's Water 2019. It describes how the world's water crisis is getting worse, yet globally we use six times as much water today as we did 100 years ago, driven by population growth and changes in diets and consumer habits.
While this may be a depressing piece of information, a great way to cheer yourself up is by supporting WaterAid with its work to achieve these things and (for those of you in Perth) join them for their 3rd annual 'Walk for Water' event at Lake Monger tomorrow evening, Thursday 21st March!
The event is organised by the WA WaterAid Committee and it is FREE TO REGISTER (however, donation are more than welcome, naturally! Go on, $10 is only two coffees in Perth these days!) . Even Patrick Gorman MP – Federal Member for Perth – is making his way down to join us.
Meet us HERE at 5:30pm. We will be doing one lap of the lake (~5 km), stopping for a few photos along the way aiming to be back at the start by 6.15pm. Be sure to wear walking shoes and BYO water!
Money raised will go towards helping communities gain access to clean water sources close to home. Everyone is welcome! Go on, register yourself, family and friends here:
https://www.eventbrite.com.au/e/perth-walk-for-water-tickets-57487607983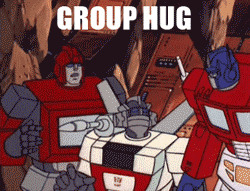 For more information on WaterAid's Walk for Water event click here: https://fundraise.wateraid.org.au/event/walkforwater/home