The Social Distance Network
Introverts the world over have been celebrating this last month – their time to shine has finally come with the dawning of the Age of Social Distancing.
However, it is also hard for many of us to feel and stay connected with both our personal and professional peers. But despair not! There are multiple ways to keep developing professionally in the water industry and beyond, and touching base with friends and frenemies alike (presuming you have a decent computer and internet speeds that is!). Here are some ideas:
Register for a virtual training session, workshop or seminar:
Join a virtual Coffee Catch Up – hosted by PIA WA
Use apps such as Zoom or Houseparty (safely & securely) to hang out virtually for a sundowner or play a game of Pictionary ('Quick draw')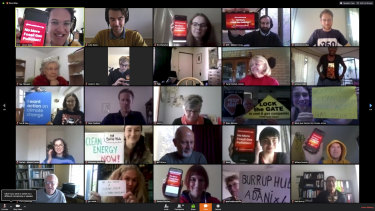 Staying connected is important in times like these, so reach out to your industry representatives, and sign up to those e-newsletters if you want some ideas on how to progress your professional development or develop your Social Distance Network. Just do it!